Here is a simple guide on How to use RubikStats
RubikStats is the best online platform for speedcubers. It has hundreds of functions and it may seem difficult to use at first glance…
If you are a NEW USER, the first important thing you have to do on the dashboard is to create your first category, you can do it directly from the menu on the left side of the screen. Once you do that, you are ready to register your solves!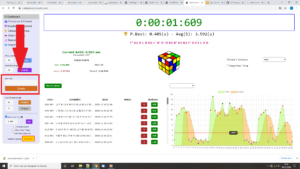 Did you do that? Ok, now you can continue to read this guide ☺
The first rule to follow when you visit the platform is to always catch and read this icon


It is extremely useful and helps you to try to figure out what a specific checkbox or field does.

If you have used CSTimer you can import your solves in 1 Click! It's an awesome function that allows you to istantly calculate statistics based on your already collected data! Follow this link to import now your data!